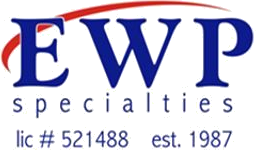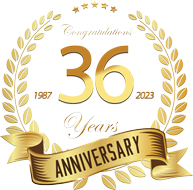 10491 Calabash Ave
Fontana, CA 92337
(909) 829-9251
Call us today for a free quote
Empire Waterproofing, Inc. was founded in 1987 by Michael Menendez.
We have been serving the Southern California market for over 30 years. Empire Waterproofing, Inc. prides itself on innovation and quality craftsmanship. With over 100 years of combined experience, our management team has been very successful in providing the best finish product for our clients.
Empire Waterproofing, Inc. specializes in many different applications in the waterproofing and coating industry; because of this, we decided to re-brand as EWP Specialties. As EWP Specialties we have focused on the concrete overlay market and innovated many styles of applications with the best deck system & coating manufactures in Southern California. Working side by side with our manufacture's representative's we have built a great referral relationship.
Our goal is to provide an outstanding installation on every project we work on. With our management team and skilled installers, we pride ourselves on accomplishing this goal. EWP employees are trained professionals in our trade. With many different products and changing applications we provide continual on and off the job training to stay a step above the rest.
Safety is important to our company. We pride ourselves in providing a safe drug free working environment. Because of our commitment, we are continually training on and off the jobs to ensure that all our employees are current with all the safety codes and regulations in our line of work. Because of the management and field installers awareness on the jobs we continue to carry a very safe track record.
Throughout the years EWP Specialties has completed thousands of projects with highest quality of workmanship, customer service and cost effective problem solving. Year after year we continue to grow significantly and are very grateful to all our clients and material manufacturer's for their support. EWP Specialties will continue to provide the best services in a professional manner on all of our projects. We strive to provide our clients with the best overall experience and sustainable solutions to their coating and waterproofing needs.